Why Enroll in SalesEthics Training?
Many sales environments are dominated by manipulative sales tactics, rewarding selfishness, and rarely -- if ever -- considering the customer's actual needs. There is a better, and more effective, sales process: Golden Rule selling.
Working closely together, we teach you how to build fruitful relationships based on trust that makes customers feel valued, increases sales, and promotes growth throughout your sales process.
Learn How to Build Ethical Customer Relationships
Discover what it means to truly put customers first and how to build ethical relationships that are based on trust and reliability.
Improve Every Aspect of Your Sales Process
From initial introduction to final sale, students learn how to achieve success along every step of the sales process.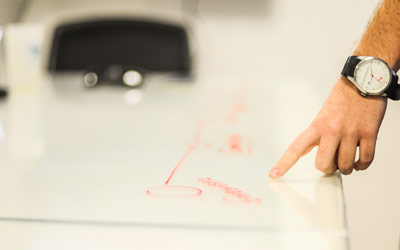 Develop Personally and Professionally
Learn how ethical, effective sales starts from within and how to develop the winning character traits that yield sales success.
Increase Your Sales
By learning how to improve both professionally and personally, students begin to more naturally form ethical sales relationships and see measurable improvements in sales performance.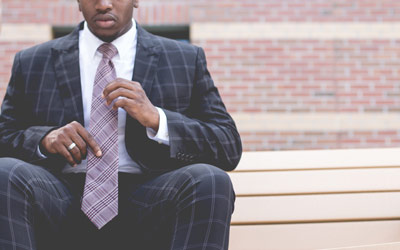 What You Will Learn During Training
Training Overview
The SalesEthics training course outlines the step-by-step process toward achieving success in professional selling, identifies scripture that applies to each step, and reveals the attributes that align with ethical and fruitful sales performance.

Eight ½ Day Classroom
Training Sessions

Training location varies by company needs.

Classes typically field 8+ students.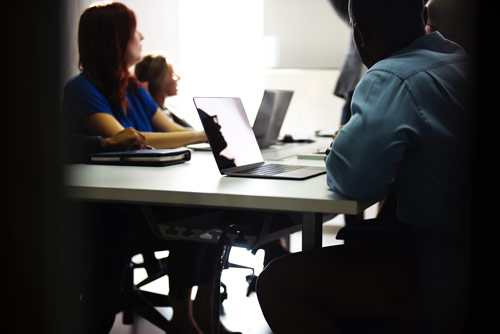 WHO SHOULD ENROLL IN THE SALESETHICS TRAINING?
Sales representatives, sales managers, executive leadership and other customer-facing roles that impact sales and customer relationships.
Learn the Step-by-Step Process to Ethical Sales

Enrolled salespeople learn how to truly put customer needs first, how to analyze and refine their sales processes, and how to build trust with customers through the SalesEthics Map -- our time-tested and proven strategy for building sales success.

Learn How to Effectively Navigate Buying and Selling Cycles

Learn how to identify where your customers are in the buying cycle and where you should be, in relation, within the selling cycle.

Develop and Refine Your Customer Interaction Processes

Whether you make sales calls or regularly meet with customers in-person, we teach you how to achieve sales success from preparation to final sale.

Learn the Personal and Professional Sales Attributes for Effective Sales

The SalesEthics program teaches students how both their personal and professional virtues affect their sales growth, how to address shortcomings, and how to position themselves for productive growth.

Work Through Real-Life Examples in Sales Roleplay Sessions

Learn how to handle the unique sales challenges within your organization and your industry through sales roleplay sessions based on real-life sales scenarios.

Develop and Work Your Personalized Plan for Sales Improvement

The SalesEthics training instructors work with you to develop and adhere to a customized plan specifically designed to help you overcome the personal and professional challenges that inhibit sales growth.
SCRIPTURAL BASIS
Do not conform to the pattern of this world, but be transformed by the renewing of your mind.
Romans 12:2
Are you ready to learn a better way to sell?
Predatory sales tactics never yield lasting success. If you're ready to elevate your sales processes and move toward longstanding, ethical sales success, we're ready to help you achieve.
Hear From Satisfied Clients
President, TFG In-Store Display, LLC
"Dan understands the selling process. He has created a sales training program that has, as its foundation, ethical and moral principles. I will use Dan again for this training."
President & CEO, Preston Eastin, Inc.
"I left the course overview with several actionable items that we are currently in the process of implementing with our sales team. This course would be helpful for both Sales Professionals and Sales Executives and Managers"
Director of Sales, Upsite Technologies, Inc.
"Dan is an extremely ethical person and sets a great example of how to treat people. He was also an excellent teacher whom I could always go to for explanations without ever feeling intimidated."