Why Enroll in SalesEthics Coaching?
As a salesperson, it can be difficult to self-diagnose the issues that are hampering your sales success. Whether it's a weakness in communication, prospecting, or ability to build relationships, there's a bevy of variables to analyze when trying to determine where you — or, as a manager, a member of your team — needs to take action to correct their approach and begin building fruitful and ethical customer relationships.
With SalesEthics coaching, you have a personal, seasoned sales veteran ready to help you succeed. Together, the SalesEthics coach and salesperson will discuss and analyze prior sales encounters using our Behavior Event Technique©, analyze and recalibrate the salesperson's current processes and future call plans, and design a plan for improvement and continual review that addresses the specific issues unique to that salesperson, their industry, and their customer base.
Improve Every Customer Interaction
Students work one-on-one with their personal SalesEthics coach reviewing past customer interactions and learning what can be improved with each customer interaction through the use of our Behavioral Event Technique© system.
Refine Your Preparation and Research Processes
Learn how to better prepare for every customer encounter using our refined SalesEthics assessment methodology.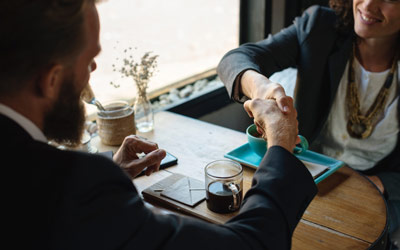 Continually Develop Personally and Professionally
After assessing how a salesperson can improve their sales process, a step-by-step plan of action is crafted and review processes set up to ensure continual personal and professional growth.
Grow Customer Relationships, Grow Your Sales
By working closely with SalesEthics coaches and learning how to improve both professionally and personally, salespeople begin to more naturally form ethical sales relationships and see measurable improvements in sales performance.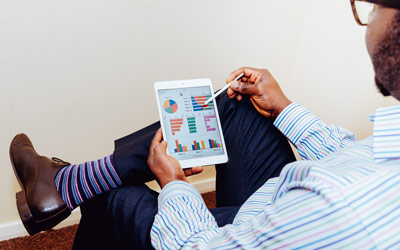 What You Will Learn During Coaching
Coaching Overview
Through the use of the SalesEthics 4-Step plan, we help you understand where your sales processes can be improved, develop a plan for improvement, implement the plan, and set up a series of analysis and correction sessions to track your progress.

Duration varies according to need.

Typically performed in 1-on-1 sessions.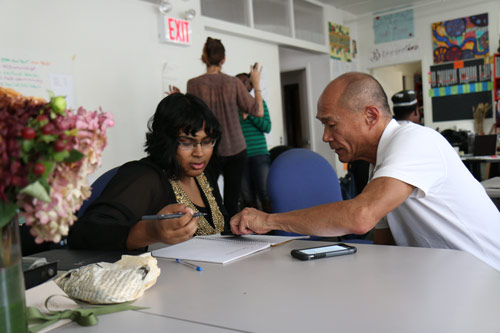 WHO SHOULD ENROLL IN SALESETHICS COACHING?
Sales representatives, sales managers, and other sales-based roles that directly interface with customers on a regular basis.
Learn Where Improvement is Needed in Your Sales Process

Understand the current weaknesses that are present in your customer relationship building, call preparation, lead research, and overall sales process.

Craft a Customized Development Plan

Working with your SalesEthics coach, you'll create personal sales development plan that addresses the key shortcomings discovered in your sales process.

Implement and Work Your Development Plan

With goals identified, continue working together with your SalesEthics coach to put your development plan into action and begin your path toward personal and professional growth.

Continually Improve Through Analysis and Correction Sessions

As you continue your work on improving your sales process, you and your SalesEthics coach will set up regular reporting sessions to review, analyze, and correct any issues you experience as you continue to improve.
SCRIPTURAL BASIS
Whatever you do, work at it with all your heart, as working for the Lord, not for human masters.
Colossians 3:23-25
We're ready to invest in your growth.
If you're ready to work on your, or your sales team's, personal and professional sales development, we're ready to go. Schedule a free consultation with us today.
Hear From Satisfied Clients
President, TFG In-Store Display, LLC
"Dan understands the selling process. He has created a sales training program that has, as its foundation, ethical and moral principles. I will use Dan again for this training."
President & CEO, Preston Eastin, Inc.
"I left the course overview with several actionable items that we are currently in the process of implementing with our sales team. This course would be helpful for both Sales Professionals and Sales Executives and Managers"
Director of Sales, Upsite Technologies, Inc.
"Dan is an extremely ethical person and sets a great example of how to treat people. He was also an excellent teacher whom I could always go to for explanations without ever feeling intimidated."